In today's fast-paced and technology-driven world, the traditional methods of education and training have undergone a remarkable transformation. Learning Management Systems (LMS) have emerged as the cornerstone of modern education and corporate training.
From academic institutions to corporate enterprises, LMS platforms offer unparalleled versatility. However, with the increasing demand for tailored solutions that cater to specific needs, the realm of "custom LMS development" has gained enormous prominence.
In this article, we'll explore the top learning management system LMS examples that offer innovative solutions for diverse educational and organizational requirements.
Join us on this journey to find out the best learning system. Let's start now!
1. Moodle
Moodle is a famous tool for helping people learn online. It's like a strong building block that can be changed in many ways. Moodle is great because educational institutions and organizations can make it fit what they want for learning. It has things like managing classes, quizzes, and places to chat, so it's really good for learning.
Key Features of Moodle
Open-source platform, allowing extensive customization.
Comprehensive course management tools.
Versatile assessment and grading options.
Collaborative learning through forums and chat.
Integration with various plugins and third-party tools.
Multilingual support for global accessibility.
2. Canvas by Instructure
Canvas by Instructure is a very popular tool because it's easy to use and can work well for big or small schools. Lots of universities and K-12 schools like using it. Canvas can do cool things like showing videos and letting people work together, and it works on phones, too. So, if a school wants to make online learning easy, Canvas is a good pick.
Key Features of Canvas by Instructure
User-friendly interface for instructors and learners.
Mobile-friendly design for on-the-go learning.
Multimedia integration (videos, images, documents).
Real-time collaboration tools (discussion boards, chat).
Scalable for educational institutions of all sizes.
Extensive reporting and analytics capabilities.
3. Blackboard Learn
Blackboard Learn is a famous name in online education. It's a trusted system that has been around for a long time. Blackboard has lots of useful tools for making online courses, holding virtual classes, and managing tests. It keeps up with changes in education, so it's a good option for schools and colleges.
Key Features of Blackboard Learn
Long-standing reputation for reliability.
Robust content creation and management tools.
Virtual classroom functionality for live interactions.
Assessment management and automated grading.
Integration with various learning technologies.
There are mobile applications available for access on smartphones and tablets.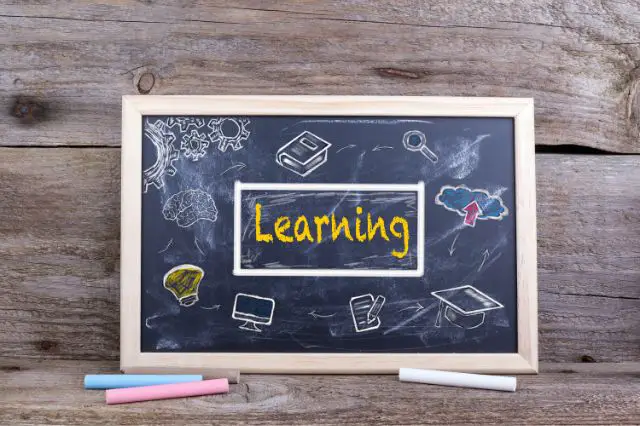 4. Google Classroom
Google Classroom is a popular tool for teachers and students, especially in K-12 schools. It uses Google's tools and works well if teachers already use G Suite for Education. With Google Classroom, teachers can make classes, give out homework, and give feedback right away. It's easy to use and helps students and teachers work together and talk to each other.
Key Features of Google Classroom
Seamlessly integrates with G Suite for Education.
Easy creation and management of classes.
Assignment distribution and submission tracking.
Real-time communication among students and educators.
Streamlined document sharing and collaboration.
Integration with Google Drive for storage and access.
5. Edmodo
Edmodo is a special way of learning on the Internet. It's a bit like a social media website, which makes it interesting for students. On Edmodo, teachers, students, and parents can talk to each other, share things, and work together on school stuff. This helps people feel like they are part of a group and makes them want to join in and learn together.
Key Features of Edmodo
Social media-like interface for engagement.
Collaboration space for teachers, students, and parents.
Assignment creation and grading features.
Secure communication channels.
Library of educational resources.
Interactive quizzes and polls.
6. Schoology
Schoology is a helpful tool for teachers and students. It works well with other educational tools and makes it easy for teachers to organize their lessons, homework, and messages in one place. Schoology also works with many different tools and websites, which makes teaching and learning easier. It has tools that help schools use data to make decisions and improve how students learn.
Key Features of Schoology
Emphasis on integration with other educational technologies.
A centralized hub for content management and distribution.
Collaboration tools for teachers and students.
Assessment creation and analytics.
Parent access for improved communication.
Mobile app for on-the-go learning.
7. ISpring Learn
iSpring Learn is a special tool that helps companies and teachers make online courses easily. You can use it to create and share interesting online classes. It's famous for being simple to use, so it's great for businesses and teachers who want to make courses quickly.
Key Features of iSpring Learn
Seamless integration with iSpring Suite for content creation.
User-friendly and customizable interface.
Course authoring and assessment tools.
Automated course enrollment and tracking.
Detailed reporting and analytics for learner progress.
Collaboration features for course development.
Mobile app for on-the-go learning.
Integration with other learning technologies and systems.
8. TalentLMS
TalentLMS is a special computer program that helps schools and companies with teaching and training. It's on the Internet, so you don't need to buy or install anything. It's not too expensive, and it can do many things like managing lessons, making tests, and giving out certificates. It's also easy to use, so it's great if you want to start an online learning website fast.
Key Features of TalentLMS
Cloud-based LMS for quick deployment.
Intuitive and user-friendly interface.
Content creation and management tools.
Assessment and certification features.
Gamification for enhanced engagement.
Reporting and analytics for tracking learner progress.
9. D2L Brightspace
D2L Brightspace is a special learning system that tries to make learning personal for each student. It has tools like smart learning paths, data analysis, and tests to help teachers make lessons that are just right for each student. People often use this system in colleges and at work for training.
Key Features of D2L Brightspace
Intuitive and user-friendly interface for instructors and learners.
Robust content creation and management tools.
Adaptive learning capabilities for personalized learning experiences.
Communication and collaboration tools (discussions, virtual classrooms).
Extensive analytics and reporting for tracking learner progress.
Accessibility features to support diverse learners.
Integration with various third-party tools and plugins.
Mobile app for on-the-go learning.
10. Docebo
Docebo is special because it uses smart computer tricks (AI) to help people learn better. It gives each person a special learning plan and suggests what they should study. Docebo also has strong tools for making reports and studying data, so companies can see how well people are learning and make training better.
Key Features of Docebo:
A scalable platform is suitable for organizations of all sizes.
AI-driven learning recommendations for personalized content.
Content creation and curation tools.
Social learning and collaboration features.
Mobile and offline learning capabilities.
Gamification for enhanced engagement.
Robust reporting and analytics for data-driven decision-making.
Integration with HR and CRM systems for seamless management.
Wrap up
The landscape of education is changing rapidly, and Learning Management Systems (LMS) are a big part of this change.
If you're a teacher, school leader, or someone who runs a business, it's important to pick the right LMS to make learning better.
The examples mentioned in this article represent some of the best options available, each with its unique strengths.
Finally, consider your specific needs, audience, and goals when selecting the perfect LMS for your educational journey.
We appreciate your time if you are still reading this article!
What is your favourite LMS example for learning? Please tell us in the comments below!